Customer Reviews
At Sparkle-Brite, our goal is to make sure you have a sparkling pool to enjoy, with quality work at a reasonable price.  Check out what these very happy customers had to say!
"Everyday I come home from work I thank SPARKLE-BRITE POOLS."
"After 3 years of fighting with a Tampa pool company, Sparkle-Brite finished my pool exactly as I wanted it.  It was a challenge because he had to remove and replace my pavers because the original pool company didn't put the proper amount of sand down before laying the pavers. They were wavy and didn't drain correctly.  Dennis worked hard and finished a substandard pool into a fabulous oasis for us to come home to. THANK YOU, DENNIS."
"In February 2020, after needing a complete pool renovation for a long time, my wife and I called a residential pool contractor who gave us an estimate that seemed overboard.
I called Dennis Misuraca at Sparkle-Brite Pools in Sanford Florida.  He was immediately helpful and agreed to meet me at my house at my chosen time and gave me a thorough evaluation and answered many questions professionally.
I immediately got the impression he was trying to save me money and not waste my money on unneeded items and procedures.
Well we hired Dennis Misuraca of Sparkle-Brite pools and cannot be happier with the final product. Dennis gave us many choices in types of pool finishes and tile options. Additionally he agreed to resurface our pool deck in a color scheme that matched our plan. Once we had chosen tile, Dennis personally installed the tile and grouted it to perfection. We chose Pebble Tech International professional licensed pool finishers for the tropical dark blue finish and it is beyond awesome. I am sitting near my my pool as I write this 5 star recommendation.
I am a former USAF Fighter Pilot and currently 777 Captain at a major airline. It should be clear that I demand a higher level of perfection and Dennis Misuraca is the contractor to give you 5 star work. I thank him for his professional service."
Dennis was very professional he called ahead and let me know when he would arrive. He explained the work being performed and why. He also gave me tips on how to keep up the pool and not let it get unusable. I would recommend him and his company any day. Here is a pic of before and after.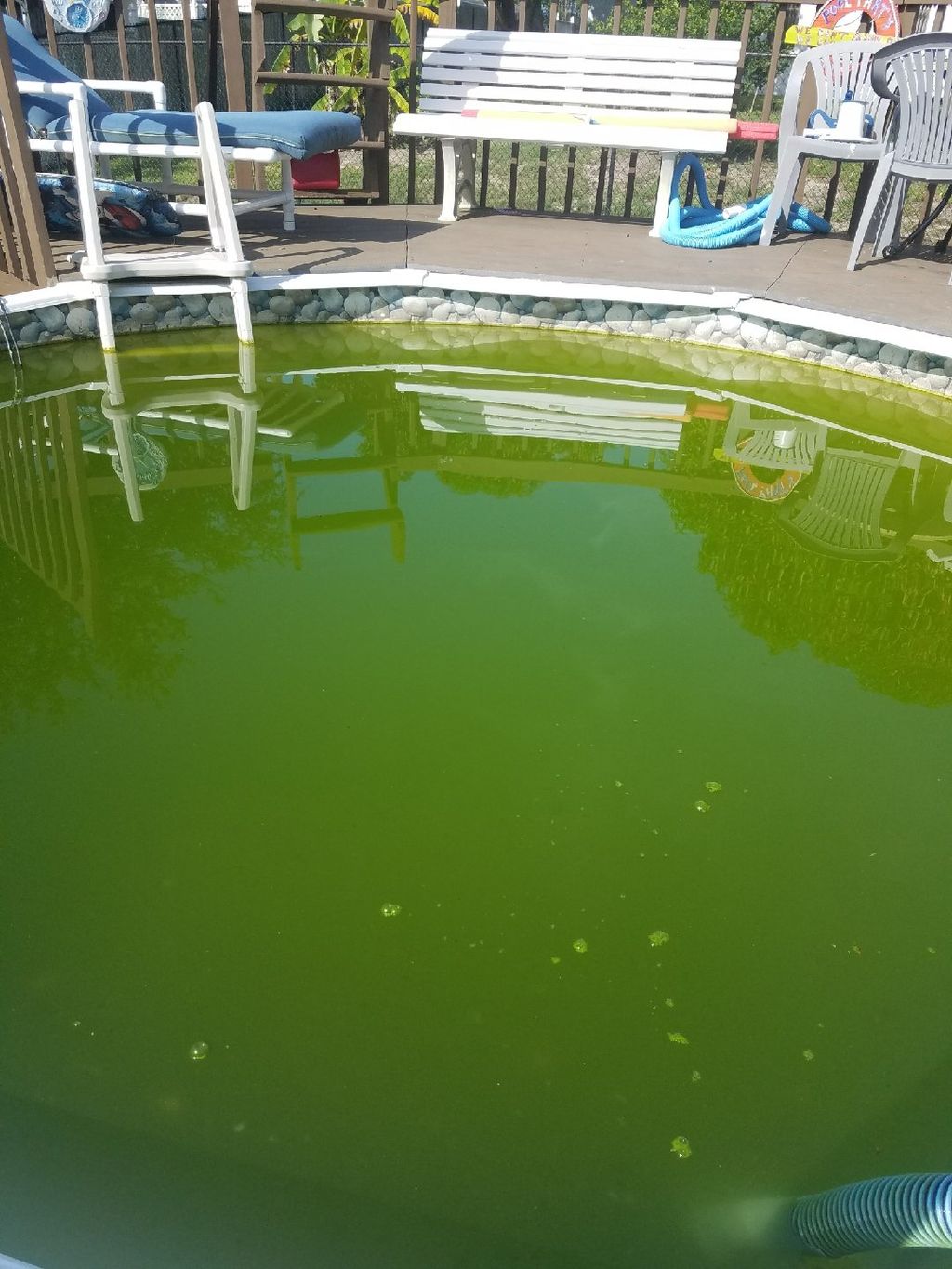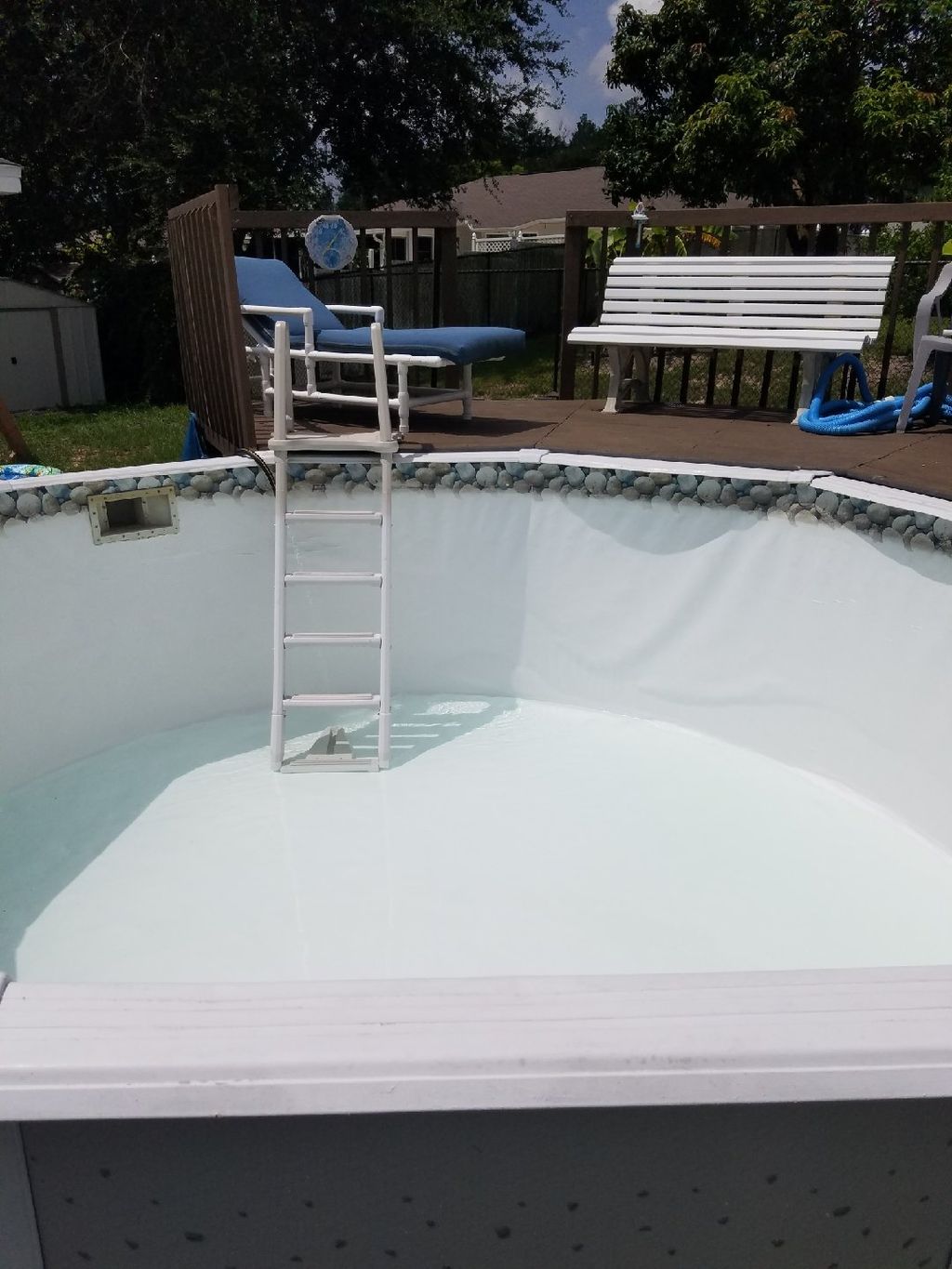 Jane H. from Central Floria
via Better Business Bureau
"We had our pool renovated this past April by Dennis with Sparkle Brite Pool Service.
They did an excellent job and they turned our blah pool area into a tropical oasis. From start to finish we were totally satisfied and I have recommended him to my neighbors!"
"Great people who know what they are doing. Won't overcharge for work you do not need. Highly recommend!"
Beth D. from Central Floria
"Really nice and knowledgeable about our pool pump!! We will definitely use them again and we will tell others about them!!"
POOL NOT RIGHT? CALL SPARKLE-BRITE!